By tsufit on Jan 9, 2018 in Advertising, Attention, Behavioral Economics, Behavioural Economics, Branding, Business, Cool Stuff, Creativity, Marketing, Uncategorized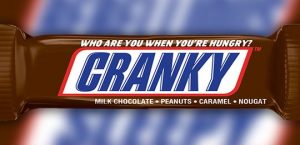 So, I'm in Walmart an hour ago, checking out when I see an IRRITATED Snickers bar. And then a CRANKY one. A REBELLIOUS one. A SLEEPY one. Didn't have a camera so came home and googled it only to find that there are 21 varieties. Holy Differentiation, Batman!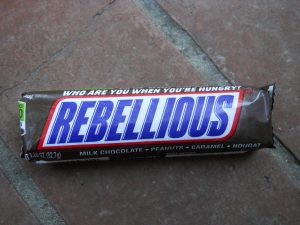 Snickers has come out with a new line of Snickers bars asking "Who are you when you're hungry?"
Are you Whiny? Or Cranky? Or Sarcastic?
It's the same bar inside but the packaging just might get you to grab the bar that matches your mood.
Marketing genius, no?
It's what Seth Godin might call remarkable.
Why? 'Cause it makes you want to remark on it.
How can you incorporate this idea into YOUR business?
Have you seen other examples of this in the marketplace?
Comment below.
Tsufit
Leave a comment