By tsufit on Jul 26, 2017 in Advertising, Attention, Books, Business, Communication, Cool Stuff, Entrepreneurship, Uncategorized
Just saw James Altucher's List of Books Every Intern Should Read and thought the way he presented it was cool.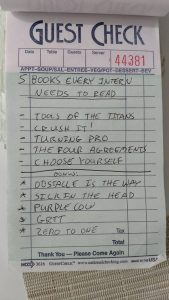 What other cool ways have you seen content presented?
Post link below.
Tsufit
Author, Step Into The Spotlight!
Leave a comment