POSTCARDS FROM READERS AROUND THE WORLD!
Send a photo of YOU reading Step Into The Spotlight! together with your name and the city and country where the photo was taken and you could find your postcard right here! (Click on these photos to enlarge.)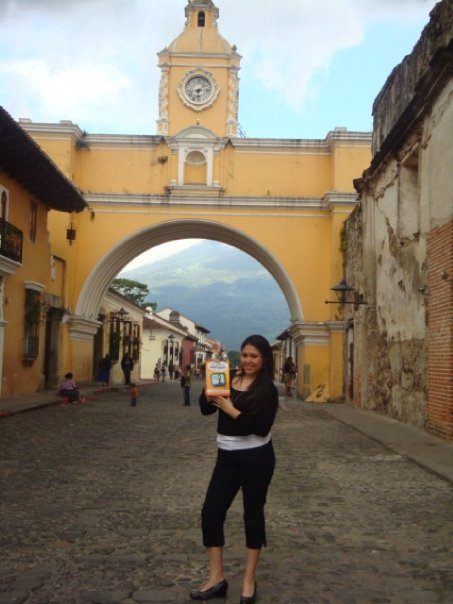 "Last year I wrote you telling that I read your book and I loved it (and still love it!)"
Business Consultant, Gladys Alejandra Lopez, in Antigua Guatemala
www.wegalatina.com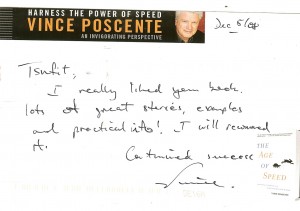 "This book is packed with practical tools to raise your profile. Tsufit is a giant in the world of self promotion. (Metaphorically of course…Fact is she's quite short.)" Vince Poscente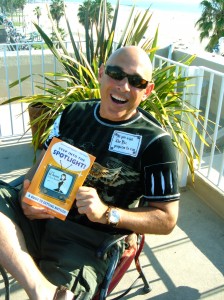 Jordan Adler, Author, Beach Money
I'm already about 1/2 way through it and have already told a bunch
of people about it. I love the chapter on 'rituals and movements'
and got a kick out of the Totem Pole discussion. You have a great
writing style and amazing stories! Thanks for sharing this with
me! Every few minutes I find myself reading parts of it to my
girlfriend, Ines who handles my 'Beach Money' projects!
Nice work! Jordan Adler
"Thank you for all your inspiration and humour. I loved it and know that this is one of the next steps for me and my business. I need to step into the spotlight and get noticed!!! I signed up for your newsletter and look forward to receiving it." Mette Keating

"The book is wonderful!… I highly recommend it!"
Louie Jones
Host of
The Louie Jones Show
WCFJ Chicago
"You know Tsufit!!!…. YOU ROCK!!!I've been reading your book…and I really love it!… (And You!!). :)…And gearing up to step into the spotlight…"
Liz Taylor, Real Estate Agent "After a very professional time in The ExpoLangues 2009 in Paris, using your great ideas for spotting myself within the spotlight; I really did it. A real companion for your entrepreneur success."
Madeleine Cosson-Flanagan Ph.D.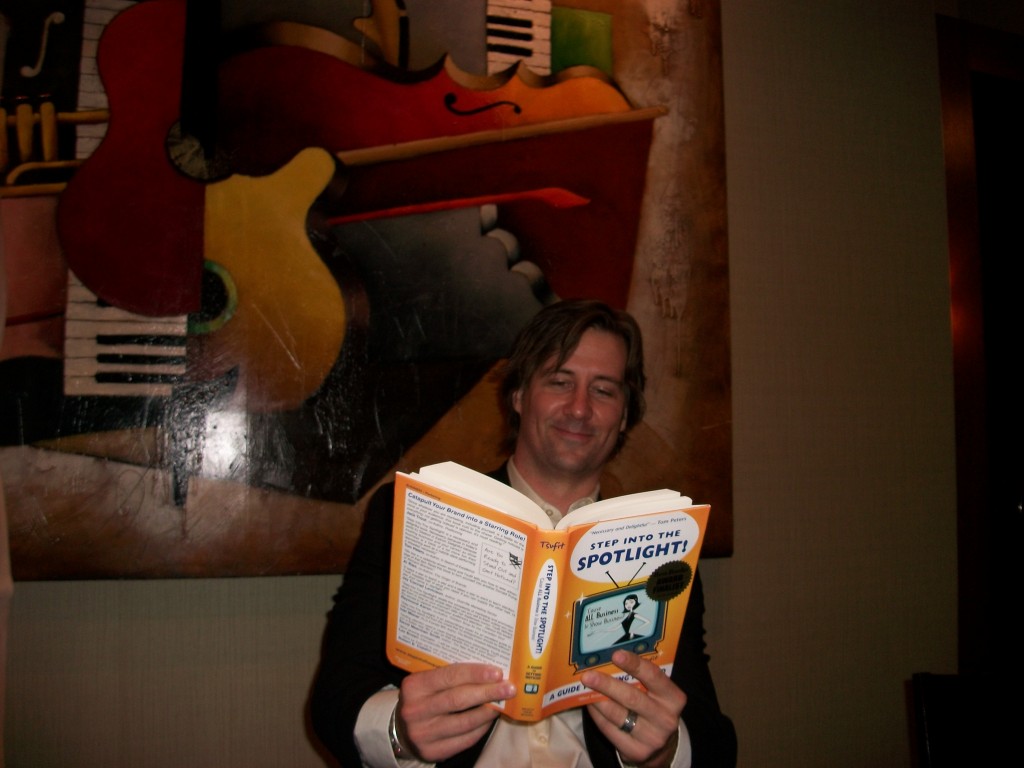 Author, Jason Marrs of New York City
"Here's the thing, making yourself a celebrity to your chosen audience is one of the keys to supporting premium prices and profit. Tsufit, you have created a witty and punchy guide that's great for doing just that. What's more is that this is one of those rare books that you can just open anywhere, start reading and find a provocative idea that could change everything for your business. And as a bonus— it's funny."
Jason Marrs
CEO: Strategic Pricing Center, Inc.
Co-Author: No BS Price Strategy with Dan Kennedy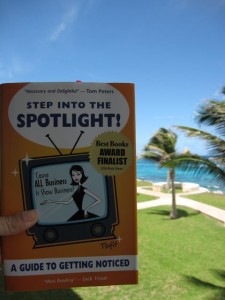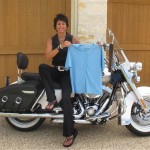 Step into the Spotlight! is the missing link in the journey through entrepreneurialism. I haven't ever read a book where every page is instructional and applicable to business and especially new business. The question is "Are you ready to stand out and get noticed?" Yes! and I'll have my Step into the Spotlight tucked under my arm. I had the pleasure of meeting Tsufit on a bus in Dallas, Texas. We started talking and I was amazed at her natural way to draw the most information about who I am and my story in the matter of minutes but in a natural flow of conversation. Tsufit was teaching me even though she didn't know me; I found myself thinking I need to have a more direct to the point interesting one line pitch. I took Step into the Spotlight to Cancun, Mexico and read, laughed and learned how to be a star. After a long day of swimming with the whale sharks, I sat on my porch listening to the ocean and read this brilliant book!
Thank you for sharing your amazing insights and experiences.
Cherie Mathews in Mexico Breast Cancer Warrior Heal in Comfort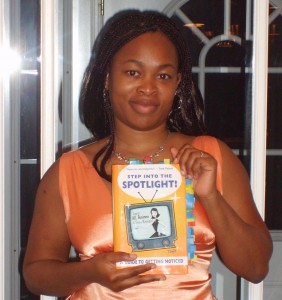 Talyn McArthur
"The book is a necessary and unconventional business tool."
"Tsufit's book (and her presence) reinforce the value of authenticity. We don't have to "fit the mold" in order to succeed. She encourages us to bring the best of our Real selves to our marketing."Step into the Spotlight" reminds me to be proud of what I do and to show it! It's fun to read and full of specific do-able strategies."
Sue Burness, Gentle Winds Life Coaching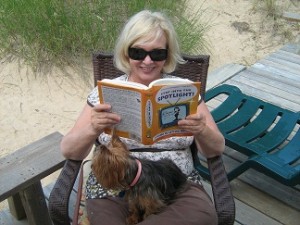 Louise Fox from www.etiquetteladies.com
"When we spoke last summer at Verity I purchased your book to read at the cottage. You promised it would be great cottage reading and it certainly was. I loved it. … I also have two more pictures to send you of two actors who were reading your book when I was down in the US shooting videos for my new web site MannersTV. I had the book there and they both were reading it in between takes."
Louise Fox, Etiquette Expert, Manners TV


"This book is a must read for everyone in business. 'Step into the Spotlight', will help you soar to new heights! The stories, and suggestions in this book are truly gifts to every individual. Be prepared to reach a new successful level!"- Sue London, Motivational Speaker, Radio Host, Author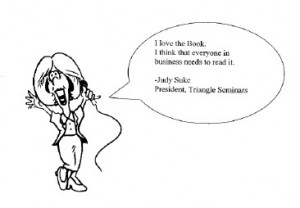 "I love the book. I think everyone in business needs to read it."
Judy Suke, President, Triangle Seminars
"I'm loving your book…sooooooo true." Helen Bassett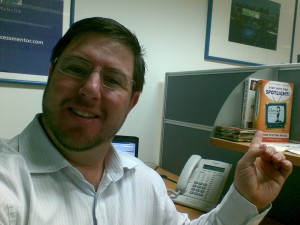 "I've read all the other reviews of this fantastic book. I agree with them, and can't really add much. Therefore, let me reinforce here – I loved the book, took ideas for our RE:THINK business such as aligning with a charity to create good exposure (while doing good for the community), and I keep it handy for next time. I'm sure I could find more ideas the next time I'll read it." Raz Chorev
"What a marvelous book! I only wish I had read it years ago. You get right to the heart of what counts when it comes to getting noticed and it's a must read for anyone planning to attend any networking function. In the context of the current economy and the number of people out looking for work, this is a manual on what you have to do and be to have the spotlight shine on you. The only thing better than reading it to myself would have been to have you read it aloud to me – but then that's really what you did with the way you wrote it. An excellent book that tells you how to get noticed, but it also tells you exactly where the switch is to turn on the spotlight. A bright light!"
Michael Kennerley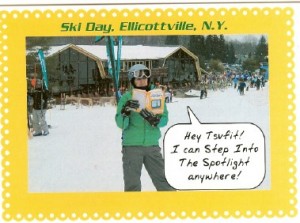 Francine Landry, Send Out Cards, Toronto, Canada
I LOVED this book! Fun & fabulously full of concrete examples of how to truly stand out in a crowd. This is by no means another boring business book. This is REAL life, REAL stuff , REAL solutions!! Francine Landry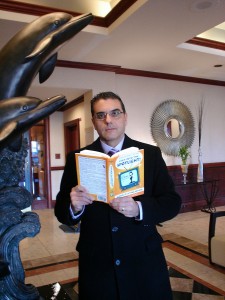 Robert Bafaro, Lawyer, Canada
Entertaining, Practical, Motivational
This book is absolutely awesome. It is a great guide for newbies or seasoned professionals who want to take their business to the next level. It is chalk full of constructive ideas on how to make yourself stand out in a crowd and get noticed. I would highly recommend this book to those of you who want to attract more business, obtain more qualified leads, and convert those leads into long-terms customers and clients who will always follow you wherever you take your business. Robert Bafaro
Leave a comment