By tsufit on Mar 1, 2018 in Advertising, Branding, Business, Marketing, Positioning, Uncategorized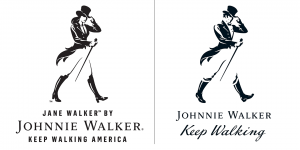 Have you seen this? Jane Walker?
So, what do you think?
Is the Jane Walker version of Johnny Walker Scotch a smart tie in to Women's History Month or another Lady Doritos blunder?
Word on the street (AdWeek) is that they were going to release it earlier, but didn't when Hillary lost the Oval O.
As a woman, I can tell you, one thing I can't stand is "marketing to women".
But maybe, this isn't that? Do you buy the explanation given by the company? (Click link above for Elle article.)
Leave a comment