By tsufit on Apr 5, 2018 in Advertising, Attention, Branding, Business, Cause Marketing, Influence, Marketing, Media, P.R., Personal Branding, Persuasion, Positioning, PR, Promotion, Publicity, Uncategorized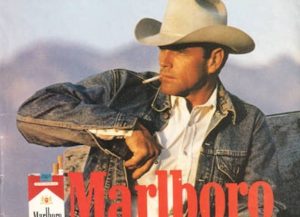 Philip Morris sells cigarettes.
That's what they do.
They brought us The Marlboro Man, the guy every woman swooned over and every man wanted to be.
That was then.
This is now.
Philip Morris wants to give up smoking.
Philip Morris wants to shake off the whole cigarette thing altogether.
That's what they said in their recent advertisement in the UK.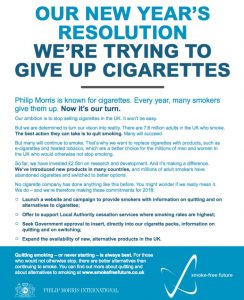 Will it work?
Or are they about 50 years too late?
Can a company ever shake off a brand that it has invested so much in promoting?
Is their motivation suspect since they waited until the invention of e-cigarettes?
What do you think?
See you in the spotlight!
Tsufit
Leave a comment