By tsufit on Mar 21, 2018 in About the Author, Attention, Authors, Books, Business, Celebrity, Entrepreneurship, Influence, Marketing, P.R., Personal Branding, Promotion, Publicity, Publishing, Traffic Creation, Uncategorized, Visibility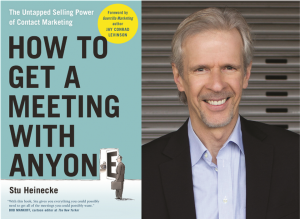 Stu Heinecke, author of How to Get a Meeting with Anyone and host of the new podcast of the same name, got me to spill the beans on something I don't think I've ever shared in a podcast before, something I have done to create a bit of celebrity at conferences.
You can hear what it is here, in the latest episode of Stu's podcast.
What tactics have YOU used to get noticed?
Tsufit
Author, Step Into The Spotlight! : A Guide to Getting Noticed
Leave a comment