By tsufit on Dec 13, 2012 in Advertising, Communication, Influence, Marketing, Media, Persuasion, Positioning, Promotion, Storytelling, Uncategorized, Why We Buy, Word of Mouth Marketing
Check out the fabulous marketing campaign by Altamira Financial 5 years ago.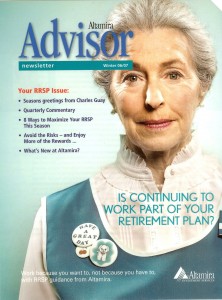 Now that's distinct. And it "enters the conversation going on in the prospect's mind" (Robert Collier), as it should.
Leave a comment